ONLINE ONLY Early Bird Weekend Special - (up to 10,000ft)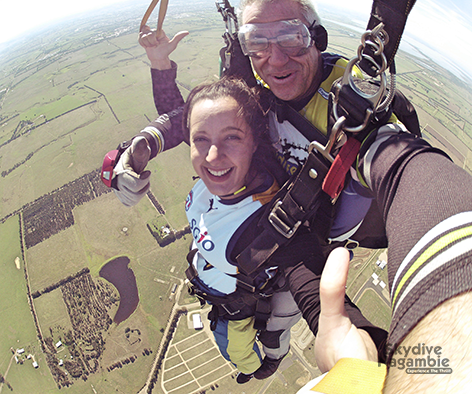 Duration: 2 Hours (approx.)
Location: Bailieston, VIC
Able to beat the crowds and get a great deal? Arrive by 8am for this special deal. You will be attached to a highly experienced Instructor and jumping from up to 10,000ft - but hurry as spots are limited! Your skydive includes:
15-minute briefing, telling your everything you need to successfully complete your skydive!
State-of-the-art parachute equipment
Professional one-on-one attention from your personal, highly experienced Instructor
Up to 10,000ft skydive with up to 40 seconds of freefall
First jump certificate and discount voucher!
Video and photo packages available - pick a date and choose Book Now to see all the options!

All skydivers must be 12 years of age or over, if you are under the age of 18 you will need parental consent. Weight limit is 95kg for safety, we can accomodate up to a maximum of 100kg, subject to a surcharge on the day. See Terms for full details. You must arrive at the centre by 8am. Late arrivals will be upgraded to full weekend prices. No refunds given for late arrivals.